Our rooms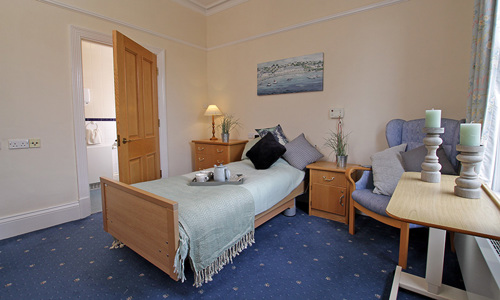 Bedrooms
All our rooms are spacious, light and airy. Bedrooms all have their own accessible en suite toilet facilities, and TV point.
We encourage residents to personalise their space, bringing with them furniture, pictures and possessions that will ensure they feel at home.
Living rooms and shared areas
We have a range of communal areas that support group activities and time spent with friends. There are two light, airy sitting rooms, and a sunny conservatory where residents can enjoy the view of the garden on cooler days. Our beautiful grounds have been nurtured over the years by many of our residents who have a keen interest in gardening.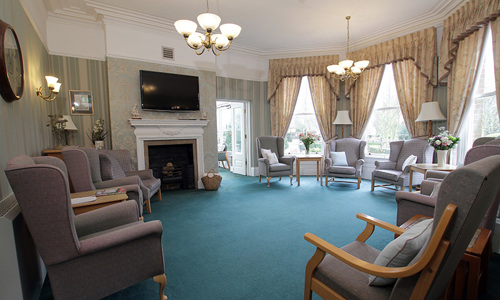 A local hairdresser visits Sherwood House each week and treatments can be arranged for any of our residents. One of our lounges contains a communal computer, which residents are welcome to use to help them stay in touch with friends and family.
Outside, there is a sheltered terrace, which provides a relaxing space to sit and read.
"My family found this home for me. My daughter visited and said: 'I've found the perfect spot.' When my grandson comes to visit, he always says, 'This isn't a home, it's more like a hotel!'"