Respite care
If you're looking for respite care in Nottinghamshire, we can help. We provide short-term respite care and a warm welcome to people, however long or short their stay.
A change of scene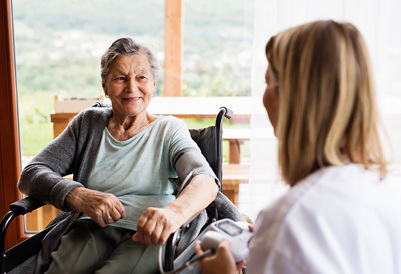 There are lots of reasons why people approach us for respite care. Sometimes their loved one would benefit from a change of scene, and sometimes the person caring for them needs a break – or some extra support after a stay in hospital or medical treatment.
Some people come to us several times a year for respite care, and consider Sherwood House to be their home from home.
A warm welcome
Our bedrooms are spacious and comfortable, and people coming to us for respite care have access to all the same facilities and activities as our permanent residents.
If you're considering coming to stay with us, or bringing a loved one to stay, we'll carry out a pre-admission assessment to make sure we understand exactly what you need from us. No two people are alike, and we tailor our support to ensure it's a perfect fit.
Contact us at your convenience for a no-obligation conversation about how we can help you.