Quality of care
We take great pride in our work, and it's important to us that our residents feel safe, secure and well cared for. Care homes like Sherwood House are regularly inspected by the Care Quality Commission (CQC), and we encourage you to read their latest inspection report.
Staff training and development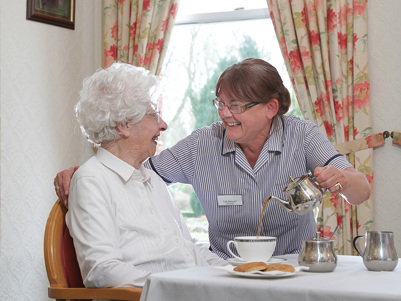 We invest in learning and development opportunities for all of our staff, to ensure the care we deliver is second to none. Our Quality Team make regular visits to the home to make sure we are meeting the Care Quality Commission (CQC) guidelines and providing the best possible care.
It's important to us that we constantly improve our care and the service provided to residents and their families. We hold regular resident and relative meetings to share information about the home and to receive feedback. We also conduct an annual survey and publish these results with an action plan on what changes we'll make to carry on improving.
Feedback from our customers
Our residents and their families often choose to leave reviews on the independent Care Home website. Read the latest reviews of Sherwood House to find out what their experience of our care has been.