It's beginning to look a lot like Christmas...
03 December 2021
Christmas is all relaxed, jolly and fun here at Sherwood House. Our committed staff are determined to make Christmas 2021 extra special for our residents. The Christmas tree is up and the festive-related activities are in full swing.
Below are this month's festive-related activities, showing a flavour of what's in store.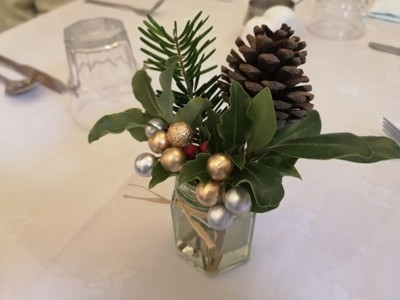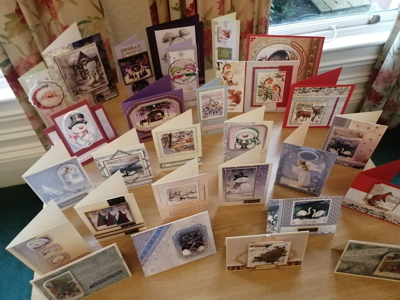 Week commencing 29 November
Wednesday - 50s theme week
Thursday - 50s theme week
Friday - 50s theme week
Saturday - Christmas movie afternoon
Sunday - Festive quiz
Week commencing 6 December
Monday - Time to relax with manicures and hand massages
Tuesday - Church service at 2pm
Wednesday - Craft club
Thursday - Knit and natter
Friday - Christmas jumper day and crosswords
Saturday - Christmas movie afternoon
Sunday - Festive quiz
Week commencing 13 December
Monday - Christmas fayre 2pm - 3.30pm
Tuesday - Name that carol
Wednesday - Movie afternoon
Thursday - Crosswords
Friday - Christmas word games
Saturday - Christmas movie afternoon
Sunday - Festive quiz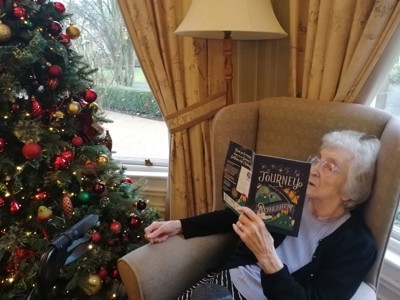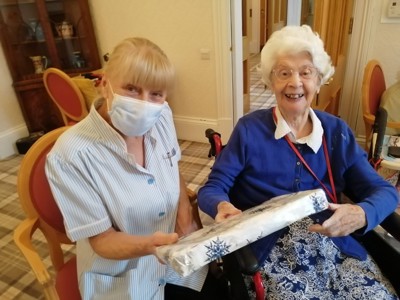 Week commencing 20 December
Monday - Crosswords
Tuesday - Christmas reminiscence
Wednesday - Residents and staff carol service
Thursday - What's in Santa's sack?
Friday - Name that reindeer?
Saturday - Christmas Day celebrations
Sunday - Quiz
Week commencing 27 December
Monday - One to one sessions
Tuesday - Jukebox hour - listen to your favourite songs
Wednesday - Jigsaw club
Thursday - Chair exercises and floor netball
Friday - New Year's Eve - a look back on 2021